L'analisi della dispersione delle onde di superficie in ambito ingegneristico risalgono agli anni 50. Ci sono voluto alcune decadi prima che la tecnica fosse sviluppata ed utilizzata su larga scala.
L'obiettivo principale è misurare la rigidità del suolo attraversato dalle onde di superficie ed il fattore di smorzamento del suolo. L'idea di base è che le onde di superficie siano principalmente governate dalle onde S che sono direttamente correlate con la rigidità del materiale.
Negli anni '80 fu sviluppata la Spectral Analysis of Surface Waves (SASW) e negli anni '90, con l'avvento di sismografi multi canale, come il nostro DoReMi, si iniziò con la Multichannel Analysis of Surface Waves (MASW).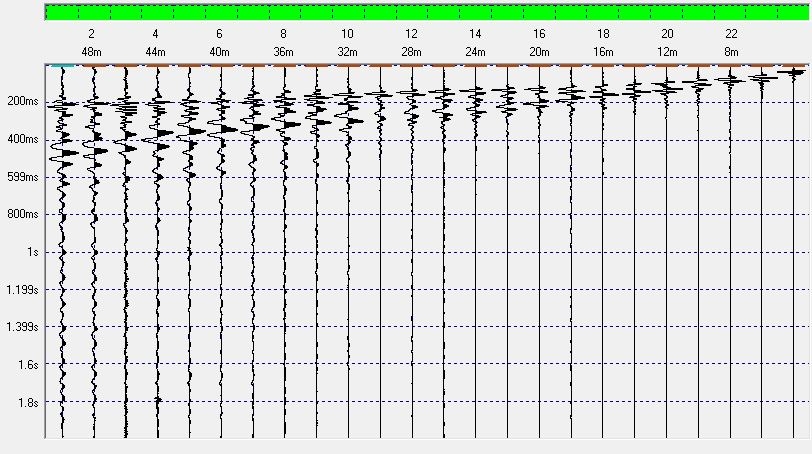 Esempio di un simogramma per analisi MASW.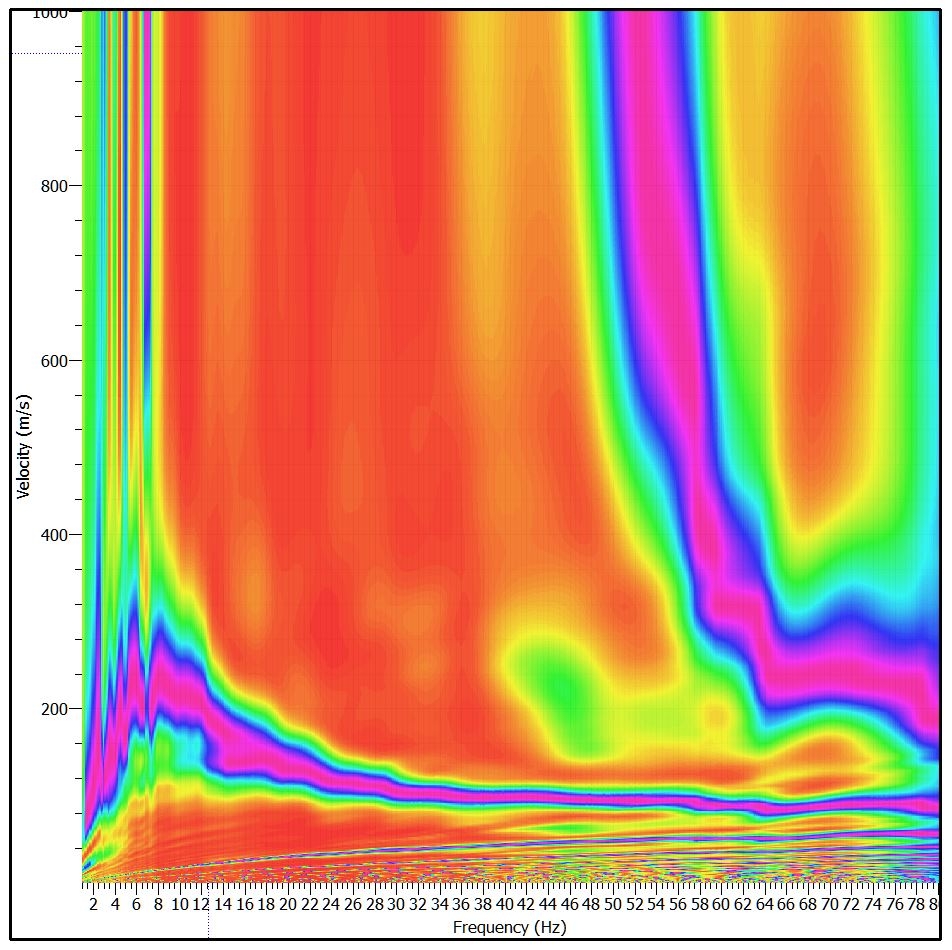 Esempio di spettro di dispersione MASW
Gallery