SEISMOLOG-EDU
This software has been designed for an educational purpose, but in every aspect it is a solid and reliable tool. Capable of making recordings when a trigger is triggered, applying filters to the data display and generating DRUM24H or .drum files.
It acquires data through the serial port, is compatible with our EDU-GEO and GeoBox acquisition tools. The acquired data can be retransmitted via the SEISMOSERVER module, which uses the SeedLink protocol, to any compatible client.
To use the serial cable the program needs the following drivers: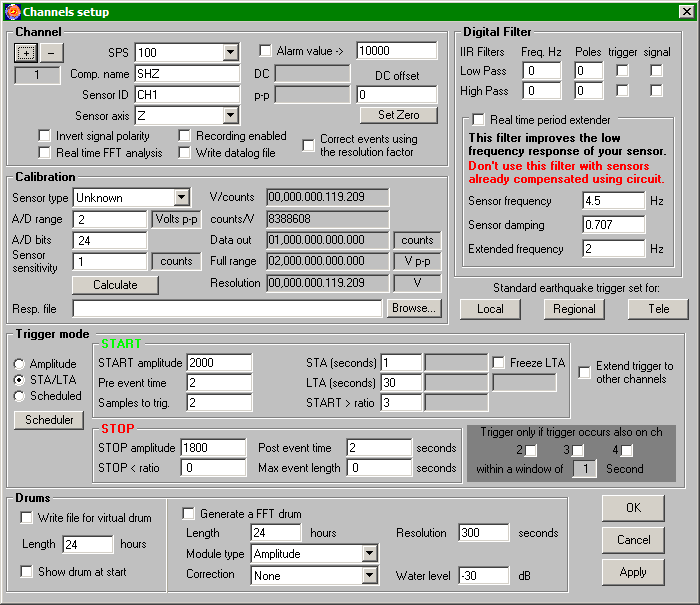 All data acquired by SEISMOLOG-EDU, by default, are automatically stored on disk. It is also possible to view the archived data using the Review tool, included in LOG-EDU.
Gallery