Our references are our installations.
You can see from the map the distribution of our products in the world.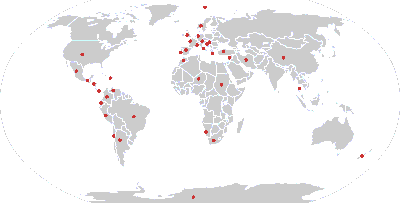 Some of our valued clients
University of Bergen, Norway
University of L'Aquila, L'Aquila, Italy
C.N.R., Italy
NORSAR, Norway
INETER, Nicaragua
University of Chile, Santiago, Chile
University of West Indies, Jamaica
Kasethsart University, Thailand
Instituto Andaluz de Geofisica, Spain
all this in addition to hundreds of professional geologists and civil engineers, private citizens, and civil defense volunteer groups.